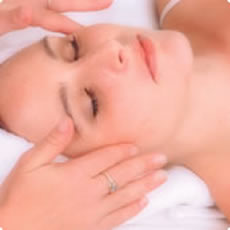 By: Alison Cullen
We humans need a certain amount of stimulation to get us out of bed in the morning. Motivating stimulus is fine but, as with most things, there is a point beyond which something healthy and positive becomes negative.
Symptoms
Too much unrelenting stimulus and things tend to deteriorate into stress. How do you know if you have reached this point? Feelings of mild anxiety, a lowness of mood and sleep disturbances are common early signs of stress.
If you are more severely affected by stress, you might have physical symptoms such high blood pressure, headaches, dizziness and digestive symptoms such as diarrhoea, bloating nausea and IBS. Psychological effects of stress include lack of appetite, over-eating, panic attacks and feeling depressed. If you have any of the symptoms above, you should see your doctor to seek help.
Helpful Herbs
Nature has provided a number of herbs to help relax and revitalise the nervous system when stress is mild. They help you cope better with the stresses around you.
Hops (Humulus lupulus)
We come across hops very often as an ingredient in beer. However, not many people know that extracts of hops, technically the fruit of hops plant (Humulus lupulus), have a long-standing use as a herbal remedy to help relieve mild anxiety caused by the stresses of daily life. It is also considered particularly useful for helping disturbed sleep experienced when worried or anxious.
Valerian
Many people know of the usefulness of valerian root for the nervous system. This plant can be commonly found all across Europe and is one of the stalwarts of Western herbal medicine. It can help your body cope better with short term stress and to overcome sleep disturbances caused by mild anxiety. It is sometimes used in combination with hops - for example in A.Vogelís Dormeasan.
Hypericum (St. Johnís Wort)
This is another well known medicinal plant. Today, St. Johnís Wort is most recognised as a herb to be used when one is feeling a bit down, unhappy, nervous or anxious. However, do take care, there are some medicines which can interact with St. Johnís Wort Ė more information can be found on the A.Vogel Hyperiforce web page.